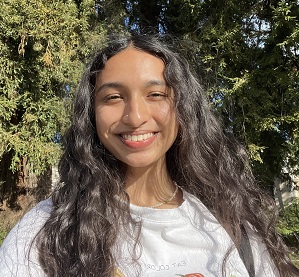 Nishita Dashpute, Cheng Lab
Nishita (she/her) is an incoming second year at UC Berkeley studying Ecosystem Management and Forestry and minoring in data science and food systems. She is excited to not only explore Brooklyn this summer, but also study microplastics in urban soils under Dr. Cheng. In the future, Nishita hopes to develop and implement data-driven strategies that enhance ecosystem resilience and carbon sequestration, but for now, she enjoys biking, reading, and photography.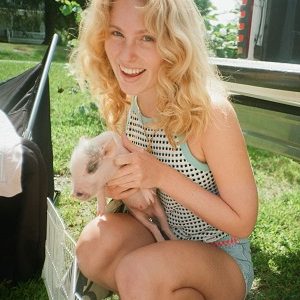 Lena Farley, Branco Lab
I am a rising sophomore at Pomona College, in Claremont, California. I was born and raised in Brooklyn and first found my love for nature within the confines of the borough. My favorite spot is Prospect Park, especially the dog pond. In my free time, I create art and go on walks around the city. I am majoring in Environmental Analysis following the Biology track, and also have a strong interest in history, especially art history. I am working with Professor Branco, studying the coastal resiliency of Jamaica Bay. Prior to participating in BUEE, I explored the natural world while farming on a permaculture coffee and macadamia nut farm on the Big Island of Hawai'i. I also worked at the River Project on the Hudson River as a Marine Biology intern during the summer of 2019. Experience working outdoors is extremely valuable to me, and I am very grateful to be able to continue to do so while researching with Brooklyn College.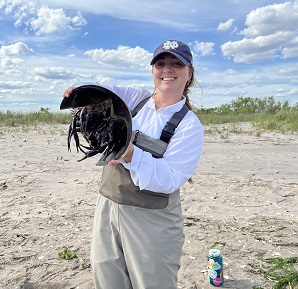 Becca Jones, Forlano Lab
Becca Jones (she/her) is a rising senior from Saint Mary's College, Notre Dame. Becca is majoring in Biology with a concentration in Ecology, Evolution, and Environmental Biology. She will also graduate with a minor in Music. Becca is working in Dr. Forlano's lab this summer to investigate the effects of sound pollution on oyster toadfish mating behavior.  Prior to participating in BUEE, Becca worked in a bioacoustics and animal behavior lab investigating the impact of sound pollution from Notre Dame football games on wildlife acoustic activity. Becca also worked as a Food Systems and Sustainability intern with Huerta Luna, the first organic and regenerative farm in the Galapagos Islands during the summer of 2021. There she contributed to the day-to-day maintenance of the farm as well as helped collect data on what plants were most prolific given the microclimate of the location of the farm. Becca also volunteers at the Potawatomi Zoo and serves as Co-Chair of the Sustainability Committee for the Student Government Association at Saint Mary's College. Becca's research interests primarily include how anthropogenic actions affect marine animal behavior and evolution. In her free time, Becca likes to go to concerts, learn to play piano, and especially hang out with friends and her cat, Chase.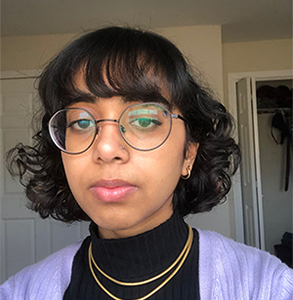 Aradhna Johnson, Wilson Lab
Aradhna Johnson is a rising senior at UMass Amherst majoring in Biology and English. She would like to pursue a career in evolutionary biology. She is especially interested in urban environments because they are a rapidly expanding yet understudied type of ecosystem. She believes that understanding urban environments is essential to the environmentalist movement. Aradhna currently works as a tutor and a resident assistant, and is the president of the UMass poetry club. Outside of school she enjoys reading, writing poetry, bird watching, and meeting new people.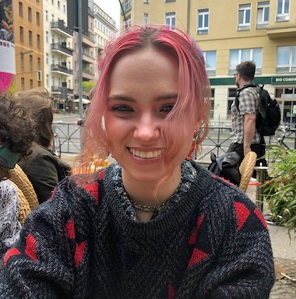 Anna Kraebber, Muth Lab
My name is Anna Kraebber and I use she/her pronouns. I'm from New York City and I'm a biology major at Wellesley College, which is just outside of Boston. In my free time, I like to play DnD with my friends and I started knitting and crocheting last year.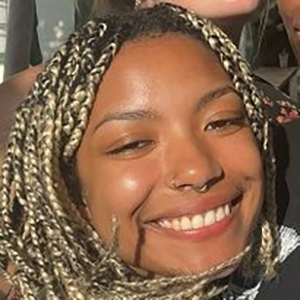 Shelby Luster, Muth Lab
Shelby is a rising junior at Scripps College majoring in Environmental Analysis with a concentration in Sustainability and the Built Environment. She was made aware of many environmental and urban design issues growing up in Los Angeles which she became interested in solving as she delved into environmental studies. She is particularly passionate about sustainable and environmentally just urban planning and design. This summer she is working in Professor Muth's lab studying duckweed and urban soils.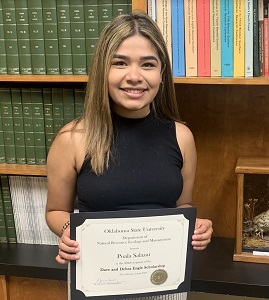 Paola Salazar, Wilson Lab
My name is Paola Salazar and I am a first-generation Mexican American college student from Oklahoma City. Currently, I am a rising senior at Oklahoma State University, majoring in Natural Resources Ecology and Management, with a concentration in Wildlife Ecology and management. In my time at Oklahoma State, I have been involved in lab research investigating changes in the composition of freshwater zooplankton communities in Oklahoma reservoirs over the summer season and how harmful algal blooms impact zooplankton diversity. I also interned in a summer field-based  project examining the influence of rising global temperatures on life-history traits in house sparrows. I have been the treasurer and secretary of the Society for Advancement of Chicanos/Hispanics & Native Americans in Science (SACNAS) chapter at my university, sports coordinator for the Hispanic Student Association, a member of our Wildlife Society Chapter, and an OK-LSAMP and McNair Scholar. While I am not in the lab, classes, or school activities—I can be seen out playing with my accordion, at the gym, with my ducks and pit bulls, taking care of my plants, or spending time with my friends.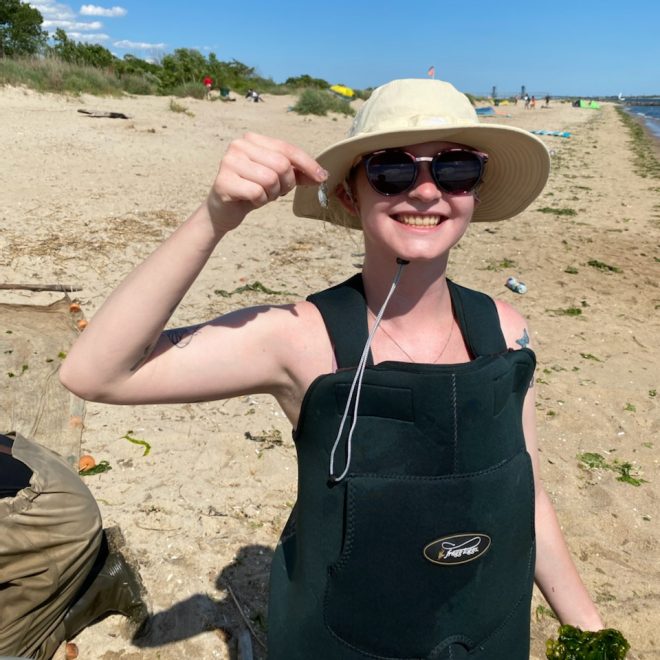 Trinity Shuler, Zarnoch Lab
Hello, I'm Trinity Shuler! I'm a rising junior at the University of Texas at San Antonio studying Environmental Science with a concentration in conservation and restoration. I have interests in birdwatching, hiking, and painting my nails and I often end the day watching a good show. While at UTSA I've worked with the San Antonio Zoo and the San Antonio River Foundation to create kid-friendly educational activities focused on pollinators, learned more about the complexity of the Texas landscape, and engaged in various environmental volunteer events. While here I'll be studying ecosystem resilience and coastal restoration under Professor Zarnoch, and I hope to use this valuable experience in my future research endeavors and in deciding my career.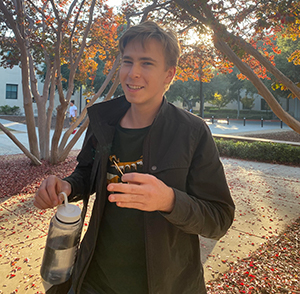 Marcello Ursic, Cheng Lab
I'm a rising junior at Pomona College double majoring in environmental analysis and sociology. More specifically, I'm following Pomona's "sustainability and the built environment" concentration, meaning environmental science as it intersects with urban planning, sustainable design, civil engineering, etc. I currently reside in Portland, Oregon with my mom and twin sister. Outside of academics, I'm into electronic music, film, hiking, science fiction lit, and vintage digital watches. I also have two cats.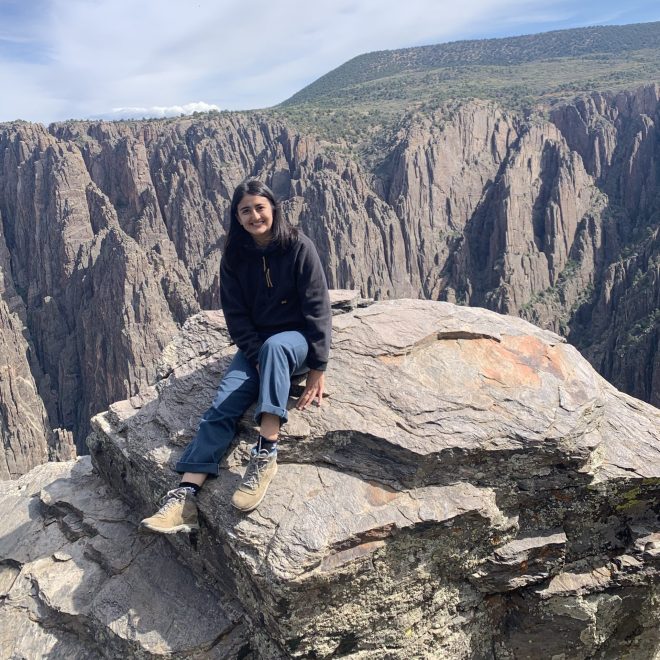 Jazmin Villeda, Branco Lab
Jazmin is an incoming second year student at the University of Texas at Austin. She is majoring in Hydrogeology and is interested in studying the movement of water in urban and densely populated areas. She understands that water drives population location and is important for all forms of life. Jazmin will be working under Brett Branco and the Science and Resilience Institute at Jamaica Bay to study coastal resilience and erosion. Outside of learning, she enjoys reading, running, and journaling.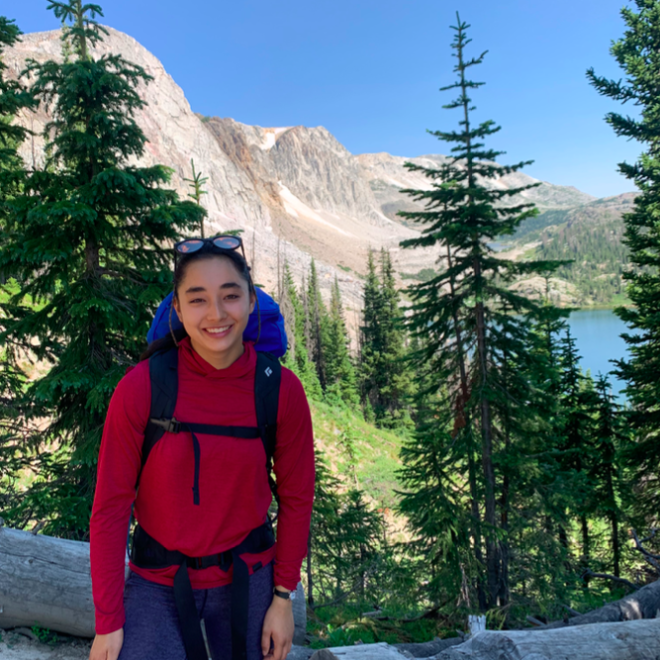 Nora Yang, Zarnoch Lab
Nora is a rising junior at Stanford University majoring in Human Biology and minoring in English. She is passionate about understanding human health from an ecological and environmental perspective. This summer, she is working in Professor Zarnoch's lab studying ribbed mussels' effect on coastal nitrogen cycling. In her free time she enjoys hiking, doing yoga, and knitting.