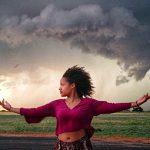 Quiana Berry, Staniczenko Lab
AA Candidate, Liberal Arts and Sciences, Bronx Community College
Quiana is a Sophomore in Biology at Bronx Community College, V.P. of her Student Government and Chair of all clubs on campus, where she aims to make a positive impact on her community. She uses her role to advocate for student's needs, spearhead successful events, create opportunities for students to express themselves, build their networks, and learn new skills, while contributing to boosting student engagement and retention. Her involvement in student government has sparked her interest in science policy and advocacy. She aspires to take the tools/knowledge provided in the BUEE program and create more awareness in her community, while implementing changes that could benefit her campus and city as a whole. Outside of academia, as a world traveler of 8+ years she enjoys photography, poetry, adventuring and immersing herself into new cultures, learning about financial investments, learning different human and computer languages and staying active through martial arts, swimming, biking and yoga.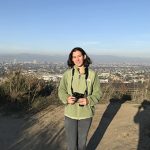 Sidonie Horn, Wilson Lab
BS Candidate, Biology, College of William and Mary
Sidonie is a sophomore at the College of William and Mary majoring in Biology. At William and Mary she does research in an applied ecology lab. Last year, the research focused on the modeling factors that contribute to deer vehicle collisions in Virginia. This summer, Sidonie is working in Wilson lab studying behavioral dynamics in seahorses and pipefish. With this research, she hopes to continue to learn more about animal behavior, genetics and conservation biology. When not doing research Sidonie can be found at the nearest flying trapeze school.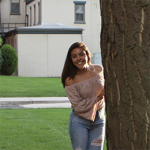 Valerie Kim, Gosnell/Zarnoch Lab
BS Candidate, Ecology, Rutgers University
Valerie Kim is a junior at Rutgers University where she is pursuing a major in Ecology, Evolution, and Natural Resources. During her sophomore year she has worked in the Floriculture Greenhouse on campus, where she was a co-exhibitor on a first place winning bulb at the Philadelphia Flower Show. Val loves to be active and enjoys being outdoors, playing field hockey, and exploring. She hopes to use the experiences and research that she conducts in the Gosnell Lab to further her passion for aquatic ecology and conservation. After graduating from Rutgers she wants to obtain her PhD, travel the world studying aquatic systems, and further the future of oceanic conservation. Subsequently, she wants to give back to her community and become a professor where she will be able to teach new passionate ecologically thinking minds.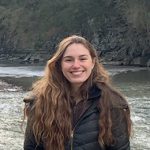 Izabella Kornak, Muth Lab
BS Candidate, Environmental Engineering, Cornell University
Izabella is a rising junior studying environmental engineering at Cornell University, where she leads a project team focused on reducing plastic waste through sustainable design practices. Growing up in New York City, she spent many summers exploring the various parks and natural areas scattered throughout the boroughs, where her love and passion for environmental studies blossomed. She hopes to spend her career researching methods of best water management practices and furthering awareness towards water scarcity and pollution problems. This summer, Izabella will be working alongside professors Theodore Muth and Brett Branco to analyze the phytoremediation properties of the duckweed microbiome, specifically in the Prospect Park pond. Outside of research, she enjoys working out at the gym, relaxing on the Coney Island shoreline, and spending time with family.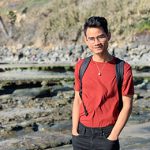 Ken Mey, Wilson Lab
BS Candidate, Biological Sciences, Cal State San Marcos
Ken is a senior at California State University San Marcos where he plans to obtain his degree in cellular and molecular biology. Within a molecular genetics lab, Ken has worked on several projects that range from wildlife and ecological preservation through a microsatellite study involving populations of loggerhead shrikes in the state of California, biological control for agriculture which deals with lady beetles as a form of agricultural management, and lastly population genetics where he assesses global patterns across microsatellite and single nucleotide polymorphisms (SNP's) within performed studies in order to highlight the importance of bridging the "conservation gap." Apart from working in lab, Ken is also a supplemental instructor for genetics where he hosts lecture review sessions for students enrolled to increase retention and success in the course. After obtaining his bachelors, Ken will pursue his PhD and work within the field animal and wildlife conservation, and later extend his career to teach in academia. On his down time Ken enjoys exploring nature, reading, and expanding his music library. Send me your playlists!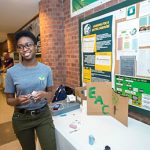 Ruthann Richards, Cheng Lab
BS Candidate, Environmental Science, Skidmore College
Ruthann is a sophomore at Skidmore College, where she also double minors in Computer Science and Political Science. She is the president of the Environmental Action Club and treasurer of BenefAction, which is the community service club on campus. At Skidmore, she works to increase student creation and engagement when concerning sustainability initiatives on campus and in their own lives. She will be working with the Cheng Lab this summer to study soil samples from New York City and Beijing.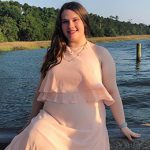 Lorel Shaw, Gosnell/Zarnoch Lab
BS Candidate, Biochemistry, Keuka College
Lorel is pursuing a BS in Biochemistry with a minor in mathematics at Keuka College. She is from a s mall town in upstate New York, which is where her passion for the environment began. The institution she attends places emphasis on experiential learning in order to provide experience that will help in future careers. Lorel has interacted with many professionals across a variety of scientific fields and intends to apply these lessons to her future research and education. These experiences have given her the tools necessary for a future in preserving the natural world and to have the most impact on the conservation of the environment. She intends on furthering her education by earning a PhD in environmental sciences at Cornell University or Columbia.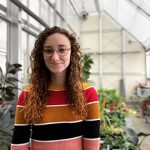 Claire Stevens, Branco Lab
BS Candidate, Environmental Sciences/Organismal Biology, Saint Norbert College
Claire is a senior at Saint Norbert College in Illinois, where she is double majoring in Environmental Sciences and Organismal Biology. She grew up in the Chicagoland area, but has spent considerable time in rural regions as well, giving her a unique approach to urban ecology.  At Saint Norbert, Claire is involved with aquatic ecology research, and studies zooplankton community dynamics. These interests in both aquatic ecosystems and urban ecology are what inspired her application to the BUEE program. Claire is working in the Branco lab this summer and is excited to join the BUEE program.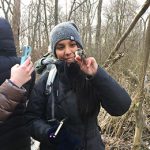 Marlen Terrazas, Forlano Lab
BS Candidate, Environmental Science, Ecology and Evolution, Saint Mary's College
Marlen is a senior at Saint Mary's College in Notre Dame, IN where she's an Environmental Science, Ecology, and Evolution major and Environmental Studies minor.  She's originally from Chicago, but spent a significant amount of time in Mexico as a child where she developed interests in both ecology and environmental ethics. She's spent her 3 years at Saint Mary's working in the Kloepper Lab, studying soundscapes within the Notre Dame area during Notre Dame Football season. Through this research, she's developed a passion for the conservation of natural soundscapes and hopes to continue to learn more about this through work from both a scientific as well as a moral and ethical perspective. Marlen will be working in the Forlano lab this summer to continue getting more experience on this topic!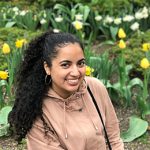 Paula Torres, Cheng Lab
BS Candidate, Biological Sciences/Sociology, Connecticut College
Paula is a senior at Connecticut College double majoring in Biology (Ecology concentration) and Sociology. At Connecticut College, she is a sustainability fellow where she coordinates a variety of projects to increase sustainable practices within the campus community. Furthermore, she is chair of La Voz, a common interest group geared at increasing first generation retention rates among Latinx students. Paula has also participated in a variety of research projects within the Biology, Botany and Sociology departments, which has sparked her interest in urban ecology and public health. She is excited to work with the Cheng Lab through the BUEE program this summer.